Okichi
A young but experienced geisha. She develops a sisterly bond with Aiko and a fledgling romance with Takeda before being sent to the Americans, beginning a devastating chain of events.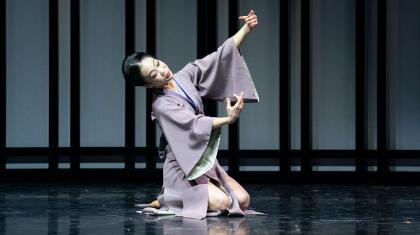 Aiko
A trainee geisha. Aiko looks up to Okichi and enjoys life as a geisha before being sent to the Americans, where she develops an unexpected romance with Henry Heusken.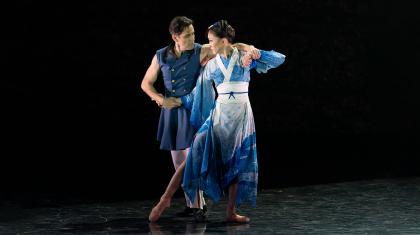 Townsend Harris
The first American Consul-General to Japan. He is uninterested in the geisha who are sent to him and wants to focus on his work.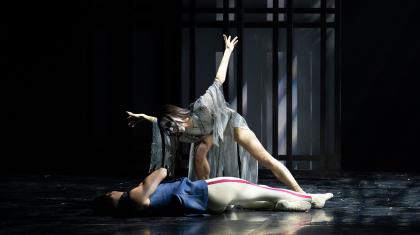 Henry Heusken
The young assistant to Townsend Harris. He is kind to Aiko and a relationship develops between them. Henry later finds himself the victim of revenge at the hands of Okichi's spirit.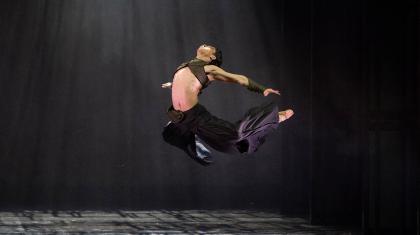 Takeda
A young samurai who falls in love with Okichi. After her death he becomes manipulated by her spirit into wreaking jealous revenge on the Americans.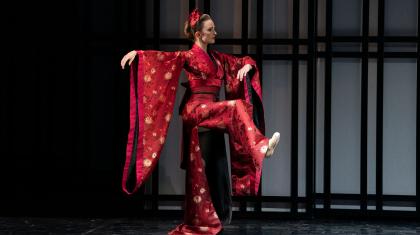 Geisha Mother
Owner of the Geisha House where Okichi and Aiko live and perform. She is a professional employer, stern but not wicked, and oversees the training and work of the geisha.
The Mayor
A fussy man who is a frequent guest at the Geisha House. When the Americans arrive, he is caught between duty and opportunity and arranges for Okichi and Aiko to be sent to entertain them.